Line Card
Rankin Component Sales is currently seeking quality lines to represent.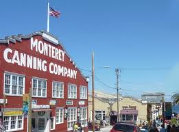 High performance VNA's at a great price!
PC Driven Vector Network Analyzers
100kHz - 20.0GHz

PC Driven Vector Reflectometers
85MHz - 14.0GHz

ISO/IEC 17025 Accreditied Calibration Facility
S-parameter Vector Network Analyzers designed for operation with an external PC. The interface is implemented in a virtual format: they connect to any Windows-capable machine via USB and delivers accurate testing and measurement through a platform that can keep up with constant advancements as well as be remotely accessed.
COPPER MOUNTAIN TECHNOLOGIES
Reactel is a leading manufacturer of custom RF & Microwave Filters, Multiplexers and Assemblies for commercial, military and space solutions. Reactel specializes in Discrete Component Filters, Ceramic Filters, Cavity Filters, Interdigital Filters, Waveguide Filters, Suspended Substrate Filters, Tubular Filters, Multifunction Assemblies including Switched Filter Banks.
AS9100C Certified
ISO9001:2008 Certified
Reactel Incorporated
VidaRF provides simple solutions for complex connections. VidaRF designs and distributes cost effective, high performance, high quality, RF Microwave products to fit customer's unique applications.
Directional Couplers
Hybrid Couplers
Directional Hybrid Couplers
Power Dividers
Isolators and Circulators
Attenuators
VidaRF

Frequency Management International
FMI specializes in quality crystal oscillator products.
VCTCXO
VCXO
TCXO
Crystal Clock Oscillators (XO)
Quartz Crystals
Surface Mount packages
Thru-hole packages.
Custom solutions
Fast turn around concept to delivery
Commercial products
Hi-Rel Products
ISO9001:2008 Certified
MIL-STD-790 Certified
OUTMAN INDUSTRIES
Outman Industries provides cost effective, reliable, application specific, RFI/EMI/EMP, and sealed connectors to the military, avionics, and commercial markets.
MIL-C-38999 Series I, II, III, IV
ARINC
MICRO D, MIL-C-83513, M24308 D-SUB
83723 / 26500
SMT Chip Technology
Planar Technology
Wire Harness Solutions
PI filtering is available in most of the standard MS shell configurations. Environmental and hermetically sealed Filter connectors available on most layouts.
OMMIC is a supplier of MMIC circuits, Foundry Service and Epitaxial Wafers based on III-V (GaAs, GaN and InP) materials. OMMIC is a leader in advanced technologies, providing its customers with cutting edge performance for Telecommunication, Space and Defence Hi-Rel Applications.

The State of the Art Technologies include mixed mode E/D PHEMT, Low Noise and Power pHEMT, mHEMT, InP/DHBT, GaN/Si and GaN/SiC allowing the design of a wide range of MMICs including LNA's, Power Amps and Wideband Amps from DC to 160 GHz as well as Highly Integrated T/R Control Function devices.

OMMIC offers Standard Products and as well as Custom Designs. OMMIC also offers Foundry Services with Complete Design Kits, Training and Design Assistance. Hermetic and plastic packaging, test and qualification (including Space and Military) are also available.
-ISO9001:2008 Certified
-ISO14001:2004 Certified
OMMIC
ANOISON
Very competitively priced RF / Microwave interconnect solutions. Catalogue and custom products. Huge selection available from stock. Use the online "cable assembly magic" tool to specify your own assembly!
Connectors
Adapters
Terminations
Cable Assemblies
Torque Wrenches
ISO9001:2008 Certified
Pronghorn Solutions
The Pronghorn family of microwave synthesizers covers the frequency range of 10 MHz to 24 GHz.
Compact without performance sacrifice
Economical, about 10 times less than comparable instruments
USB and SPI interface
The LOWEST available Phase Noise
The HIGHEST available Frequency Output
Multiple Synthesizers in a SINGLE INSTRUMENT for PHASE CONTINUITY AND COHERENCE
Fully Integer Programmed
With ALC options for fine Power Output Control and Higher Power Output
SAWNICS, Inc.
SAWNICS are custom SAW Filter experts and have been manufacturing SAW (Surface Acoustic Wave) Filters since 2000. SAWTRON has its own process foundry and can provide custom SAW devices in addition to providing an extensive offing of "off the shelf" units. SAWNICS offers state-of-the-art capabilities both in design and manufacturing.
IF SAW filters
RF SAW Filters, Diplexers and Multiplexers
Ceramic Surface Mount Filters
Ceramic Patch Antennas, Passive and Active
Purchase Online at www.ezfilterinc.com

Broadband RF Power MOSFET's and Power Modules
GaN on SiC technology
Usable power/gain up to 3.0GHz
Output power up to 135W P3dB CW
Operating voltage across 24 - 50Vdc
LDMOS
Usable power/gain up to 1.5GHz
Output power up to 600W CW
Operating voltage across 7.5 - 50Vdc
VDMOS
Usable power/gain up to 1.0GHz
Output power up to 400W CW
Operating voltage across 12.5 - 50Vdc
CONNECTORIZED POWER MODULES
Frequency range of 1.6 - 1000MHz
Output power up to 300W
Operating voltage across 12 - 28Vdc
Feedthru pin or SMA
Polyfet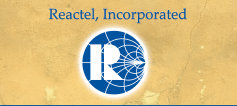 MegaPhase
RF/Microwave Cable Assembies DC to 110 GHz
Test Cables to 70 GHz
High performance / low loss
Phase/Delay matching
Flexible and Semi-Rigid Cables
Excellent for advanced microwave and optical electronic systems applications
Perfect solution for test instrumentation, electronic warfare, homeland security, satellites, communications and semiconductor equipment
Industry-leading GrooveTube® Technology used in high reliability applications
All products are 100% tested.
ISO-9001:2008 US facility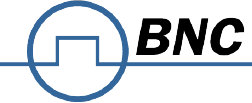 Ruggedized DC-DC Converters for Industrial, Military and Space Applications.
Hybrid DC-DC Converters
Industrial Grade DC-DC Converters
Bus Master Hybrid Module
Point of Load Regulators
Solid State Switch Functions
Inrush Limiter Modules
Booster Hybrid DC-DC converters
Output Sequenced Power Converters
Triple Output High Efficiency DC-DC Converters
High Efficiency Cross Regulated Triple Output Converters
High Efficiency Cross Regulated Quad Output Converters
ISO9001:2008 Certified

Coaxial lightning protection and high current DC filters.

Coaxial Arrestors
Based upon designs using gas discharge, quarter-wave, and filter technology. Exceptional for wireless communications, including Wi-Fi, Cellular, Satcom, Aerospace, Military, and Homeland Security applications.

High Current Filters
Utilizing compact and robust C-type filter technology. Standard solutions for up to 400Amps+. Typical applications include Industrial Laser, Medical Imaging, Electric & Hybrid Vehicle, and Military & Aerospace applications.

Standard, Modified, and Custom Solutions
NexTek offers the ability to modify or customize products to suit a specific application.

- ISO9001:2008 Certified
NexTek
Modular Devices Inc.