Line Card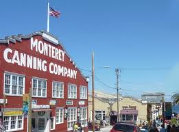 High performance VNA's at a great price!
PC Driven Vector Network Analyzers
10kHz - 110.0GHz

PC Driven Vector Reflectometers
85MHz - 18.0GHz

ISO/IEC 17025 Accreditied Calibration Facility
S-parameter Vector Network Analyzers designed for operation with an external PC. The interface is implemented in a virtual format: they connect to any Windows-capable machine via USB and deliver accurate testing and measurement through a platform that can keep up with constant advancements as well as be remotely accessed.
COPPER MOUNTAIN TECHNOLOGIES
Reactel is a leading manufacturer of custom RF & Microwave Filters, Multiplexers and Assemblies for commercial, military and space solutions. Reactel specializes in Discrete Component Filters, Ceramic Filters, Cavity Filters, Interdigital Filters, Waveguide Filters, Suspended Substrate Filters, Tubular Filters, Multifunction Assemblies including Switched Filter Banks.
AS9100C Certified
ISO9001:2008 Certified
Reactel Incorporated
Berkeley Nucleonics provides PC driven Signal Generators, Signal Synthesizers and Phase Noise Testers up to 40GHz.
Berkeley Nucleonics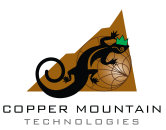 OMMIC is a supplier of MMIC circuits, Foundry Service and Epitaxial Wafers based on III-V (GaAs, GaN and InP) materials. OMMIC is a leader in advanced technologies, providing its customers with cutting edge performance for Telecommunication, Space and Defence Hi-Rel Applications.

The State of the Art Technologies include mixed mode E/D PHEMT, Low Noise and Power pHEMT, mHEMT, InP/DHBT, GaN/Si and GaN/SiC allowing the design of a wide range of MMICs including LNA's, Power Amps and Wideband Amps from DC to 160 GHz as well as Highly Integrated T/R Control Function devices.

OMMIC offers Standard Products and as well as Custom Designs. OMMIC also offers Foundry Services with Complete Design Kits, Training and Design Assistance. Hermetic and plastic packaging, test and qualification (including Space and Military) are also available.
-ISO9001:2008 Certified
-ISO14001:2004 Certified
OMMIC
ANOISON
Very competitively priced RF / Microwave interconnect solutions. Catalogue and custom products. Huge selection available from stock.
Connectors
Adapters
Terminations
Cable Assemblies
Torque Wrenches
ISO9001:2008 Certified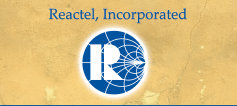 Broadband RF Power MOSFET's and Power Modules
GaN on SiC technology
Usable power/gain up to 3.0GHz
Output power up to 135W P3dB CW
Operating voltage across 24 - 50Vdc
LDMOS
Usable power/gain up to 1.5GHz
Output power up to 600W CW
Operating voltage across 7.5 - 50Vdc
VDMOS
Usable power/gain up to 1.0GHz
Output power up to 400W CW
Operating voltage across 12.5 - 50Vdc
CONNECTORIZED POWER MODULES
Frequency range of 1.6 - 1000MHz
Output power up to 300W
Operating voltage across 12 - 28Vdc
Feedthru pin or SMA
Polyfet


MegaPhase
RF/Microwave Cable Assembies DC to 110 GHz
Test Cables to 110 GHz
High performance / low loss
Phase/Delay matching
Flexible and Semi-Rigid Cables
Excellent for advanced microwave and optical electronic systems applications
Perfect solution for test instrumentation, electronic warfare, homeland security, satellites, communications and semiconductor equipment
Industry-leading GrooveTube® Technology used in high reliability applications
All products are 100% tested.
ISO-9001:2008 US facility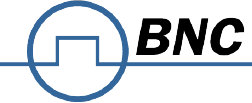 Renaissance Electronics / HXI
Renaissance Electronics and its subsidiary HXI provide unique solutions for applications DC through 150 GHz.
Renaissance Electronics and HXI are proven and trusted suppliers to the commercial, defense and space industries. Both companies are AS9100C Certified.
HXI specializes in millimeter wave components and assemblies.
Our products include:
Isolators / Circulators
Combiners / Dividers
Switches / Switch Matrix (Mechanical and PIN Diode)
Amplifiers
Multipliers (Active and Passive)
Oscillators and VCO's
Radar Front Ends
Waveguide Products
-ISO9001:2008
-AS9100C